Online Training
---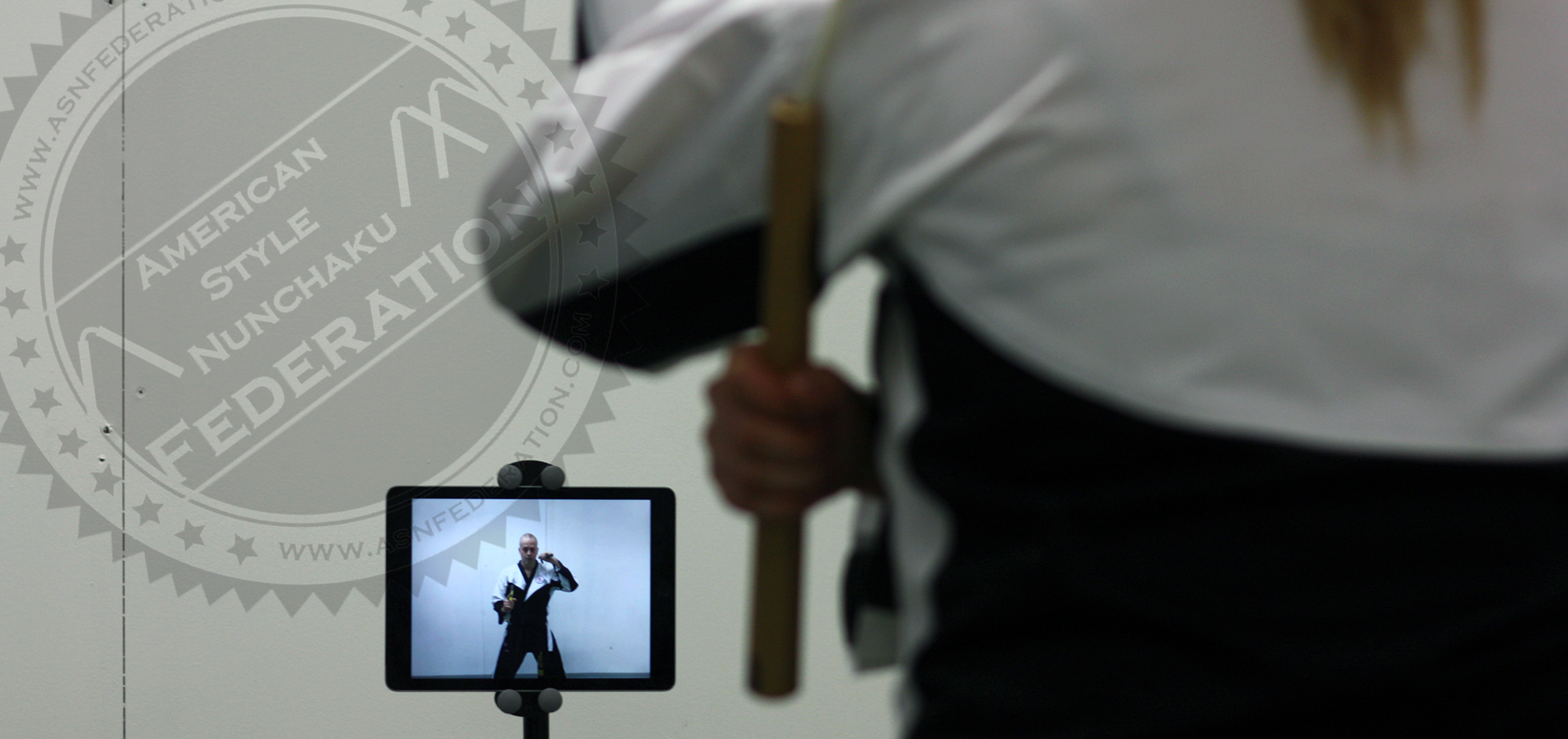 The American Style Nuchaku is designed to be an online home study martial art. However, we do have several Certified Schools around the world if you prefer to train together with others. After all it is easier to learn with a live instructor. If that is not an option for you this style can very successfully be trained in the privacy of your own home according to your own schedule. The only thing you need is the training material from the Chakus Video Series, and a couple of nunchakus.
If you join us as a Personal Member of the American Style Nunchaku Federation we will put you into contact with one of our Certified Instructors who can help you on your path of learning this style. You will then have the opportunity to communicate and receive personal instruction and feedback online through Zoom from your instructor. How often you communicate and meet is up to your own wishes and goals.
As a member you can also participate in our annual Chakus Competition and attend any of our Open Seminars/training camps and recieve high level instruction from Grandmaster Burke himself and other instructors of the style.
When you are ready you will also be invited to participate in belt rank promotions, which are also done through Zoom all the way up to 2nd class brown belt. For black belt we need to see you in person.
In order to get full advantage of the online training possibilities you need to make sure you have a laptop with a high quality webcam or a mobile device with big enough screen, and a fast internet connection. With this there are limits to how far you can advance in the style.