Become a member
---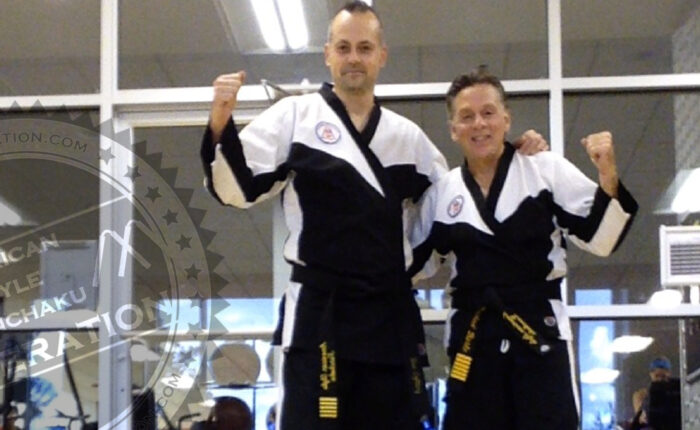 Personal Membership is open to all. All persons interested in learning the complete martial art of American Style Nunchaku are welcome to join our martial arts family. We operate world wide and most of our activities are held online. You can live anywhere in the world and be a part of our programs.
We follow the teachings of the founder Grandmaster Michael L. Burke and his video training material – the Chakus Video Series. You can learn the style in your home from anywhere in the world. On top of that we arrange annual seminars and competitions through Zoom that you are welcome to attend.
As a member you will get in contact with a Certified Instructor that will be able to guide you in your studies of the ASN, and if you wish help with your promotion in belt rank.
Annual members will receive an electronic certificate of membership that they are welcome to print out and display on their walls. The lifetime member will receive a printed certificate from the federation headquarters.